Ruapehu Alpine Lifts Set To Relaunch Happy Valley
The past 12 months have been a busy time at Ruapehu Alpine Lifts (RAL). The Whakapapa Licence to operate was renewed in December 2015, and that kicked off a $100 million investment plan at Mt Ruapehu's three ski areas.
---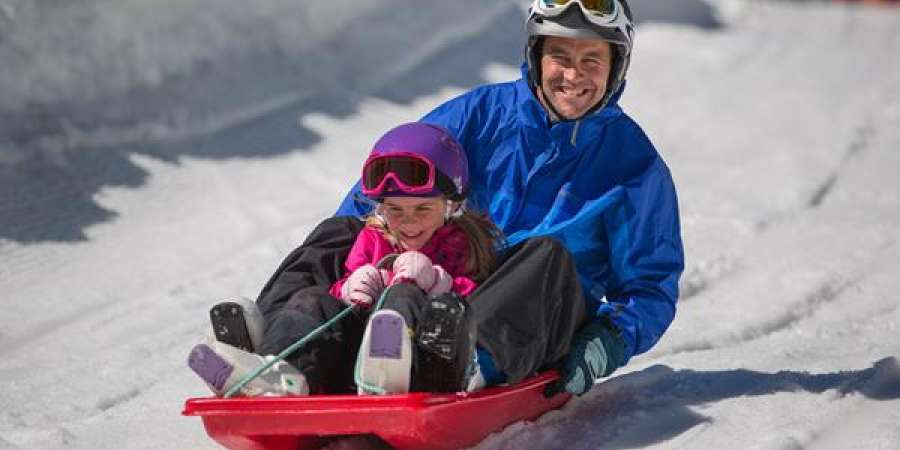 The past 12 months have been a busy time at Ruapehu Alpine Lifts (RAL).  The Whakapapa Licence to operate was renewed in December 2015, and that kicked off a $100 million investment plan at Mt Ruapehu's three ski areas.   An $11 million investment plan for this summer means the business has committed $21 million of new capital since the licence renewal was announced.  The proposed $37 million Whakapapa gondola project is just around the corner with consents due to be lodged early next year, and the Turoa licence renewal process is progressing positively.
Following on from the company's most successful Life Pass campaign ever in September this year, RAL has big plans to transform and relaunch Happy Valley as a "snow park" concept, while cementing its place as New Zealand's premier beginner ski and snowboard facility.   "We've listened to our customers who said it was awkward getting to Happy Valley on the access chairlift, so to kick things off we're replacing that chairlift with two 26 person high-speed Schindler elevators to make that transition from the carpark to snow a whole lot easier and faster," explains Whakapapa GM, Steve McGill.
RAL is also adding three brand new surface lifts into the Happy Valley Snow Park.  Two of these surface lifts will feature covers to keep guests dry and sheltered while they move in style.  The existing "Double Happy" lift will remain as an ideal transition for those who wish to learn to ride a chairlift before moving higher up the mountain to the brand-new Rangitira Express Quad on Whakapapa Ski Area.  The addition of these new lifts is expected to eliminate queues and vastly improve guest comfort and safety. 
The investment plan includes over $4 million earmarked for new snow making technology at Happy Valley, Whakapapa and Turoa.
Happy Valley will be the first and only ski area in New Zealand with a Techno Alpin SF210 All-Weather Snowmaking system.  This state-of-the-art technology can make snow in above-zero temperatures guaranteeing that Happy Valley Snow Park will open in time for Queen's birthday long weekend on 3 June 2017, a month earlier than usual.
The snow park will feature a dedicated snow play zone with its own covered surface lift well away from the skiing and boarding public so the little ones are safe while tobogganing and building snowmen. "We're positioning Happy Valley as the place for families to come for their first snow experience, whether that's learning to ski with our snow school, or ripping down the slope on a sled. The bonus is we can now guarantee great snow conditions and big smiles over a longer season regardless of the weather," said General Manager Steve McGill.
Turoa die-hards don't miss out on the snowmaking with 7 additional snowguns joining the fleet giving General Manager Chris Thrupp greater confidence heading into 2017; "The additional firepower will de-risk our exposure to the unseasonably warm weather we experienced this year.  We're confident our core trails will be up and running in record time next season".
At Whakapapa snow-lovers can look forward to almost double the snowmaking capacity next winter.  This will provide early-season snow in Tennants Valley, Rockgarden and Turtle Run, complementing the new Doppelmayr "Delta Quad" chairlift which will replace the Waterfall T-Bar in time for the 2017 season.  Importantly, the new snowmaking and chairlift will allow the grooming team at Whakapapa to create a network of "green" trails giving groups of mixed abilities the opportunity to spend the day together enjoying the upper mountain slopes and Knoll Ridge – New Zealand's highest café.
"This is an exciting period in the history of RAL as we embark on the biggest investment programme since our incorporation in 1953.  With $21 million of new capital committed in the past 18 months, our 2017 pass holders have a lot to look forward to!  We have carefully selected a range of investments which appeal to the changing needs of our domestic and international markets, always thoughtful of our shared role as kaitiaki of this sacred place.  A range of operational excellence initiatives complement the capital works programme, and for 2017 that will mean considerable growth in employment at all 3 ski areas as we focus on lifting service levels.  Investment of this scale is not just significant for the Ruapehu District, 'New Zealand Inc.' also benefits from the re-emergence of dual world heritage listed Tongariro National Park as a premier international destination", says RAL CEO Ross Copland.
---
Posted in Blog, Latest News on 16 December, 2016
Latest Posts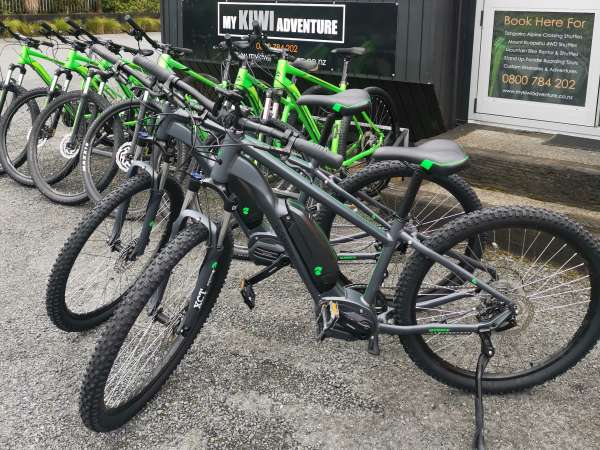 11 December 2020
E-bikes come to town!
---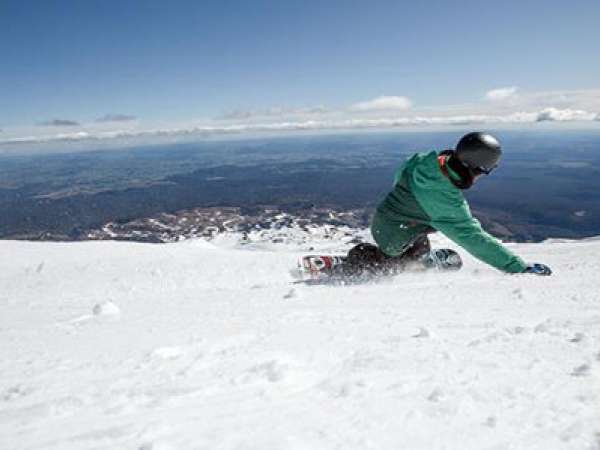 05 October 2020
Mt Ruapehu season extended
---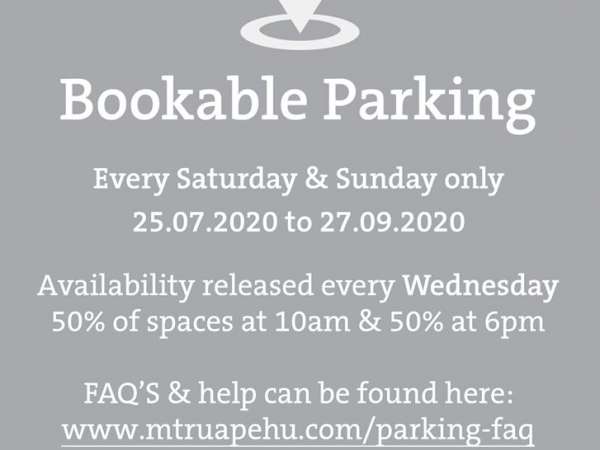 08 July 2020
New car park booking system for Mt Ruapehu
---
Categories