What's Life Like Living In National Park As A Mt Ruapehu Ski Instructor
Ebba Beattie from Sweden has returned to National Park Village to work as a ski instructor at Whakapapa. She shares her impressions of living in this unique town.
---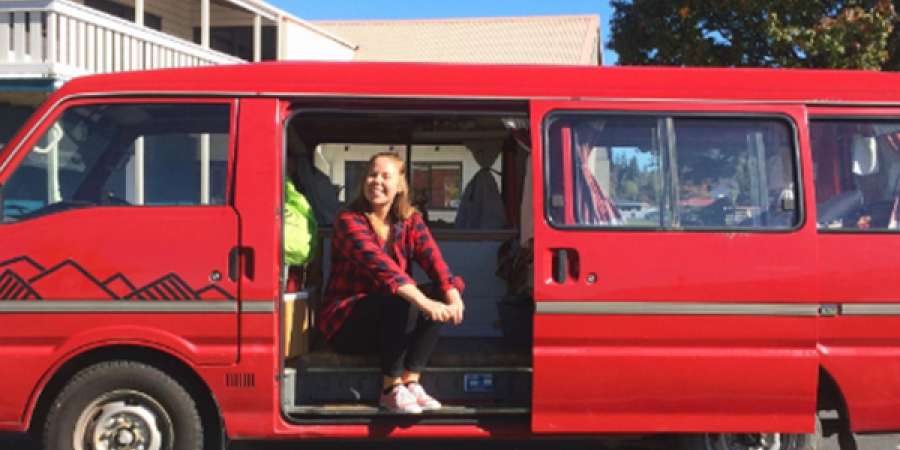 Ebba Beattie from Sweden has returned to National Park Village to work as a ski instructor at Whakapapa. She shares her impressions of living in this unique town.
For most of the seasonal workers employed at Whakapapa Ski Area on Mt Ruapehu, National Park Village will be their home for winter.
But as a town with only 200 permanent residents, and few street lights, National Park is far from your ordinary ski town.
The village itself is a grid of about eight streets with spectacular views on a great day.
Three volcanoes - Raupehu, Tongariro and Ngauruhoe - are on your doorstep and at the end of most streets is wilderness. However, on a cloudy day National Park feels like a small village in the middle of absolutely nowhere.
And maybe it is just that "Middle Earth", middle-of-nowhere feeling that makes it so special.
Every week consists of humble requests for a ride to the closest supermarket. The lack of conveniences seems to bring locals and seasonal workers together.
If you are looking for a night out, you have just two possible options, meaning you are guaranteed to meet people you know.
Unique mix of people
Nowhere else have I encountered an inclusiveness like in National Park. Maybe it is the unique mix of backpackers, locals and ski bums that mean people are more likely to make friends in other departments.
Whilst working in one of Sweden's biggest ski fields, I experienced quite the opposite where ski instructors, lift operators and bartenders barely even knew each other.
"I loved the experience of living with others and actively meeting new people. I've definitely made friends for life at Whakapapa", says Dennis Rajden, a Swedish ski instructor who spent two seasons here.
However, working at Whakapapa doesn't just give you friends for life, but could potentially help you find love. I met my British husband, David, here in 2012 and we have stayed together ever since, getting married in 2016.
It is safe to say we aren't the only ones to meet on top of the mountain. Gavin Booth and Sandra Lundahl met at Whakapapa as staff members in 2010 and became good friends, partners and are now living in Norway awaiting the imminent birth of their first child.
"In total we did four seasons at Whakapapa. Two living in National Park and two up the mountain in Iwikau Village as custodians.
"People only really started to question our sanity after the second winter but for us Ruapehu become home, both figuratively and literally. The locals and staff of Ruapehu were our whanau and the mountain was our life."
Having worked in several resorts in Scandinavia and skied in many others around the world I have yet to encounter anywhere else quite like this.
Not only is National Park smaller than most, but it is also further away from the actual ski field than other ski towns.
Some could even argue that it isn't really a ski town since its busiest season is during the summer. It rarely snows down in National Park, in comparison to the five months of snow-covered streets I experienced whilst working in Norway and Sweden.
From a Swede's perspective, the snow and weather here is quite different. Mt Ruapehu delivers a big variety of snow conditions and weather. It can shift from slush to ice, and everything in between, with the occasional powder day.
While powder days aren't as frequent here as in other resorts abroad, the days of "bluebird skies" and "freshies" are well worth the wait.
The storms that bring snow to Mount Ruapehu often come with strong winds and harsh weather, occasionally closing the top lifts of the ski field, while most days appear without a cloud in the sky. In comparison, Scandinavia sees very little sunlight during the winter months and the rare sunny days are short.
A magical mountain
There is definitely something special about the area. Not only is Mt Ruapehu an active volcano, it holds some of the most spectacular views in the world.
Like something out of a kid's drawing, the neighbouring Mt Ngauruhoe appears out of nowhere and, on a bluebird day, Taranaki is visible in the distance. Let's face it, not many ski fields in the world can boast having the views of three world, and cinematically, famous volcanoes.
While other ski fields might be known for their wide selection of nightclubs, variety of world class cuisine or even their elevation, what makes Whakapapa stand out?
Well, for starters a huge selection and variety in terrain.
"On a nice day, the mountain is truly magical," Dennis continues. "If you enjoy challenges, this is the mountain for you. Fun terrain, great vertical drop and awesome peaks to hike."
The off-piste, or back country, opportunities available at Whakapapa are rare to find elsewhere, partly because of its wide and open mountain face.
The fact that Whakapapa is such an open ski area offers some amazing hiking and freeriding opportunities for experienced skiers and boarders.
It isn't just the terrain that is wild at Mt Ruapehu. The mountain, at 2797 metres, is an untamed alpine environment, catching many storms passing the North Island.
"It has a magic quality that keeps on drawing you in despite the daily challenges of life living and working on one of the world's most aggressive ski areas by this active volcano," says Gavin and Sandra.
This year will be my second season skiing and working in the area, but hopefully it won't be my last. I know I'm not the only one hoping to come back to the 'magic mountain'.
Ebba and David Beattie blogs about their experiences at The-Beatties.com. You can follow their journey on Facebook.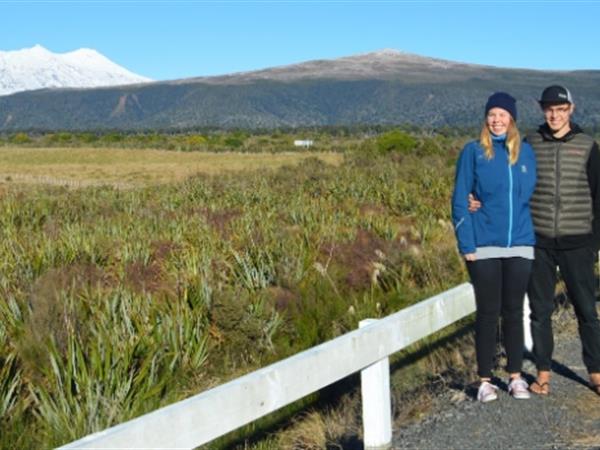 ---
Posted in Blog, Latest News on 16 August, 2017
Latest Posts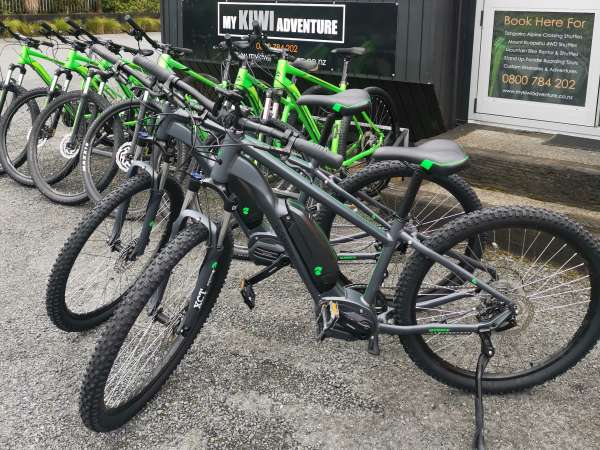 11 December 2020
E-bikes come to town!
---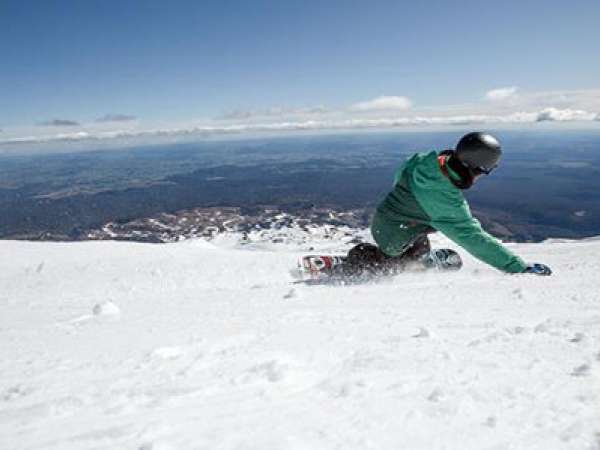 05 October 2020
Mt Ruapehu season extended
---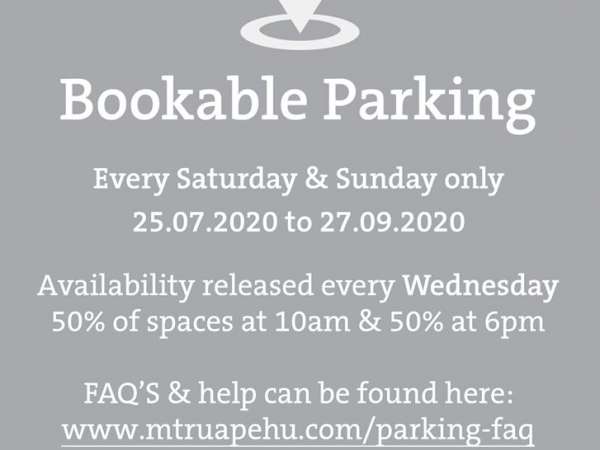 08 July 2020
New car park booking system for Mt Ruapehu
---
Categories